Recently I was able to shoot Emily's 12th Birthday Party. You may remember Emily from the shoot I did with her and her brother this fall--you can see it
here
. It was a runway, model theme and it was super fun to shoot. :D All the girls were so sweet and they made my job easy by being gorgeous models! This was probably one of my easiest photo jobs just because the girls loved modeling for me and it was really fun being able to capture the events of the night. These girls were full of energy and they all love Emily so much!
At the start of the party we did a mini shoot before the girls had their model makeovers. :D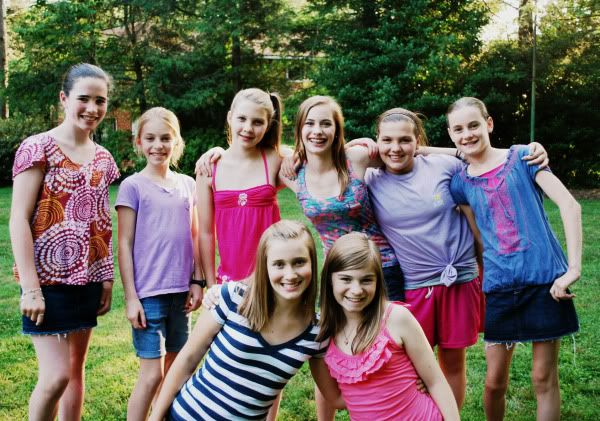 Of course a jumping shot!
On to some trampoline shots! The girls kept falling over but we managed to get some shots!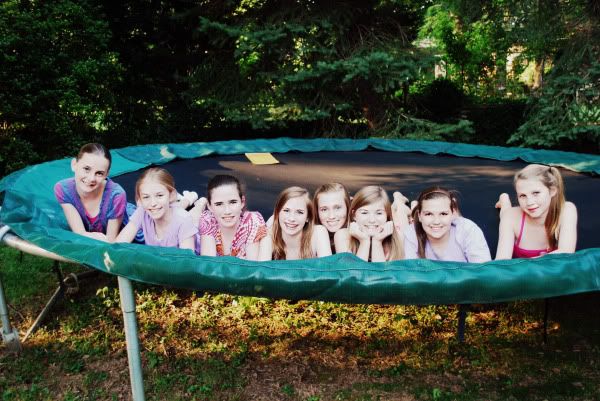 On to the makeovers! First Emily gave each of the girls new outfits to keep from Forever 21! Emily picked out some really cute clothes and the girls all looked very fashionable! ;)
There were different stations that the girl's would go to finish their look. Makeup, Hair, Shoes, & Accessories.
Emily helped alot of the girl's with their hair and face makeup and she did a awesome job!
Mrs. Lundin helped the girl's with their eye makeup and she did a fantastic job! All the girls looked so pretty!
After getting their model makeovers we headed out for more pictures.
Then runway walks!
This is my favorite shot of the night. Emily is so gorgeous and her was done so pretty (she did it herself!)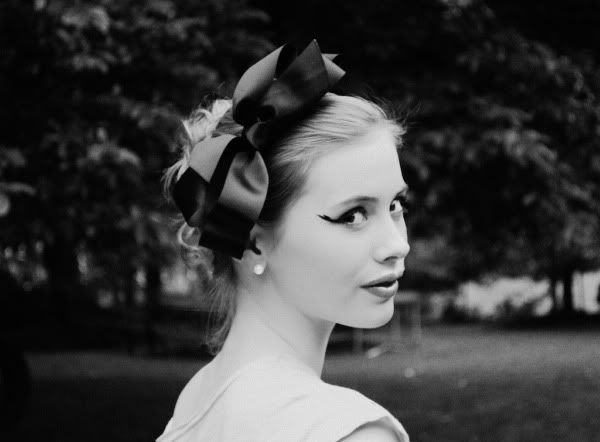 After we went inside it was time for opening presents.

Then cake time! (With trick candles courtesy of Emily's brother Jack)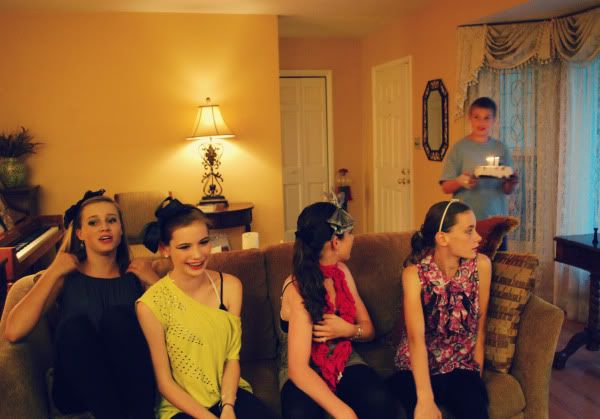 Emily was blowing candles for a while but hey it least she got to make alot of wishes!

Enjoy the slideshow! Emily likes the song True Friends by Hannah Montana and it was simply perfect for the slideshow!