Ok, so I know I have said this countless times but I simply adore the beach. I love reading on the beach, listening to music on the beach, falling asleep in the hot summer sun, and of course taking pictures on the beach. :D I recently got back from my annual beach vacation to Myrtle Beach with my fam. We have been going for several years now and we all absolutely love it.
We stay in this amazing resort there and we always have a fab time. Myrtle Beach is famous for their gorgeous golf courses (My dad and brother are thrilled about this!) and even though I don't golf (haha believe me!) we always make time to go miniature golfing with the whole fam. And I even improved at my mini golf skills (haha!) while balancing my camera in one hand.
We also love going to restaurants we can't usually go too (Sonic, Friendly's, Godfather's Pizza) and we went to this adorable little ice cream parlor several times (can you say yummy?). There are also lots of adorable old diners that have been opened forever, a adorable old amusment park, and a nice shopping center (Anthropologia!!!!!!). We also watched Prince of Persia (which was awesome by the way! I was really suprised how much I liked it!)
I also love just hanging out at the hotel (watching tons of Food Network and Say Yes to the Dress.) as well as relaxing in the Lazy River and pool. We also had several "intense" beach volleyball matches. :P
But, I think one of my all time favorite things we did was walk on the beach at night. It is just so peaceful and quiet. There were even fireworks lighting up the sky (no joke!) and I felt like we were in a movie. :)
Ok, so on to the pictures. I didn't take as many as I would have liked (I'll have to make it up on our trip to Hawaii this summer) but here is a little taste of our trip.
While traveling to Myrtle Beach I watched Dear John on my ipod which takes place on a beach, in South Carolina no less. It def made me excited to arrive at the beach.
This was the view from our resort window! Palm Trees? Woot!
The second day we were in SC we went to the beach. Beach musts= A good book (Last Song is the perfect book for the beach), a girly magazine, and of course music!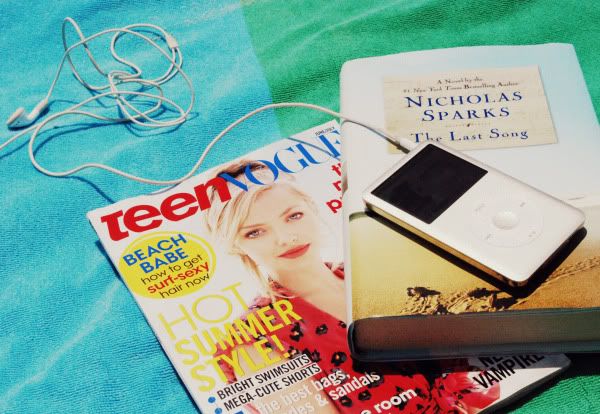 Happiness! :D :D :D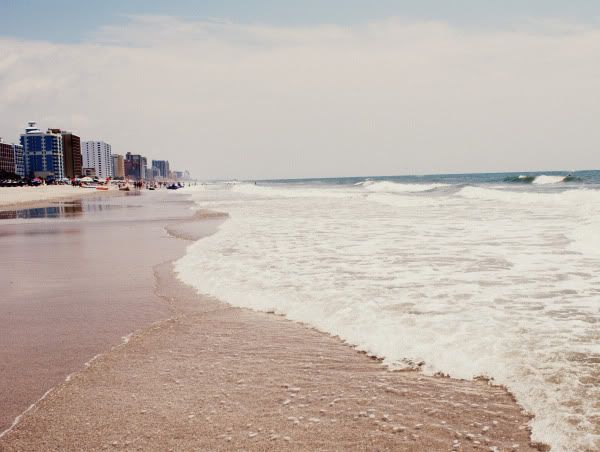 My other brother loves playing in the waves.
Haha, my sister is pretty much my official model and has to model for me all the time.
I love this shot of my brother and sis!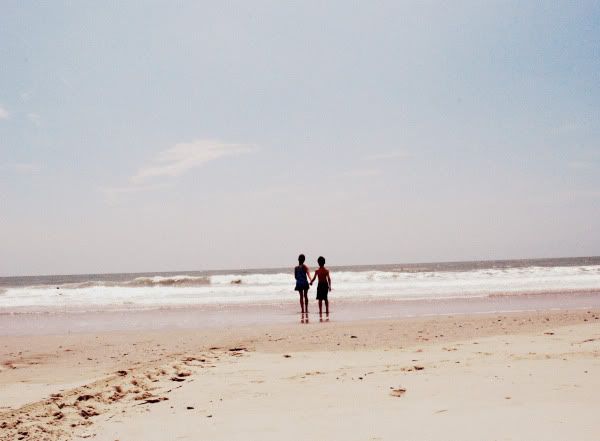 One of the other days we went to the busy part of the beach where there are lots of stores, diners, ice cream parlors, arcades and all kinds of awesome vacation things to do! :D
I pretty much loved this diner. I love anything old fashioned and vintage and this diner was too cute for words. I seriously loved it and the food was good too (can't be beat!) :D
In front of the sand sculpture for Memorial Day.
Then the storm clouds started to brew. Uh oh.
We decided to run into this little ice cream shop. I got some yummy cotton candy ice cream (I always get the little kid flavors! lol!).
Becca with her waffle cone.
Then we decided to run to the car but it started to downpour and there was flashes of lightening. Not good. So we ran into this little sailboat information stand.
Ok, so this is my photoshoot on the beach with my little sis. I saw this giant colorful lollipop at the grocery store (Piggly Wiggly's. The cutest grocery store ever :D) and knew I had to do a shoot with it.
I think people thought we were insane jumping in the waves with the lollipop (it was a Saturday so the beach was crammed!) but hey a photographer has to do what she has to do. And I was pretty pleased with how the shots came out! (You can see more in the slideshow!)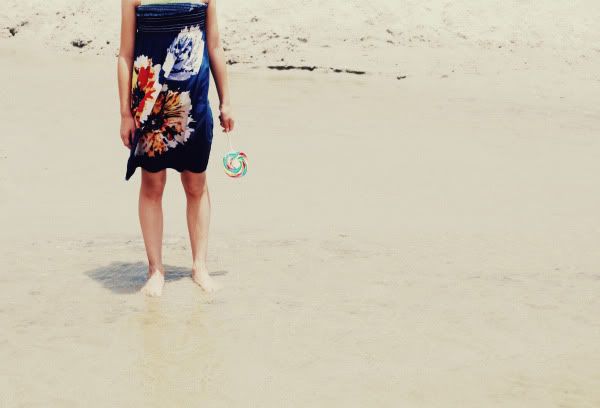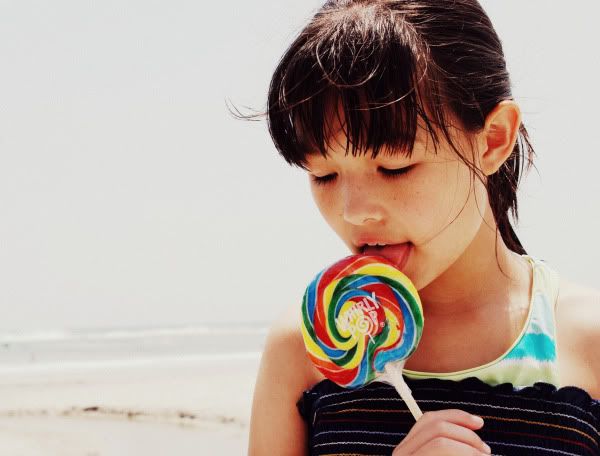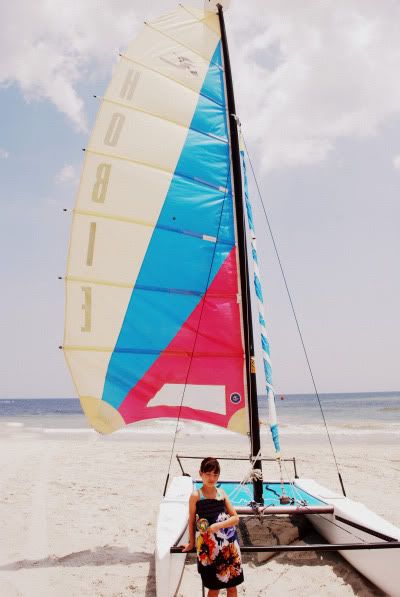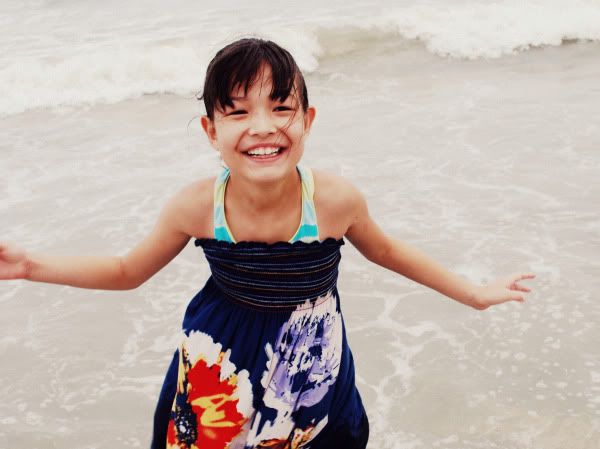 The first half of the slideshow is pictures from the photoshoot w/ becca and the other half is just random shots from the trip. Enjoy!