Do you hear me?
I'm talking to you
Across the water across the deep blue ocean
Under the open sky, oh my, baby I'm trying
~Jason Mraz


My dream was to shoot a wedding in Hawaii. On the pure white sand and clear blue ocean ahead. It seemed so far fetched and a very distant wish that I doubted would ever come true, at least for not several more years.

One day, my friend Abby and I decided to e-mail photographers...in Hawaii..and see if we could second shoot a wedding. One photographer I really admired, Chrissy, replied and said that I would be able too, as well as another gifted photographer named Kricia. Everything fell into place, my mom found cheap tickets, my Aunt lives near Honolulu, and before I knew it I had booked a flight to Hawaii. Shut up. I felt like Cinderella, with a camera.

I have been so excited to share this first wedding with you because it has a very special place in my heart. I got to witness my dream play before my eyes, and get this: I always used to say that I wanted my first couple I took pictures of to be Asian. I am a little partial I suppose, being half Japanese but honestly I adore Asian couples. I think they are the most cutest, sweetest ever! And guess what, I got to take pictures of a lovely Asian couple.... in Hawaii!

So, now for the photos! I am so excited to share these all with you! I don't know where to begin and I am pretty much exploding with happiness right now.
But, before I start the post, I need to give a shoutout to my Aunt, Mom, Grandma, and sister for putting with my "llama" drama in the car heading to the wedding. What can I say, I was just a little nervous and a whole lot excited!
The wedding took place at the
Hilton
Hotel on Waikiki Beach, by the rainbow tower. Oh my word, was this hotel gorgous! Just think of a five star resort + spa + a mall (with designer shopping) + a stunning beach + beautiful rock pools and fountains. Sigh.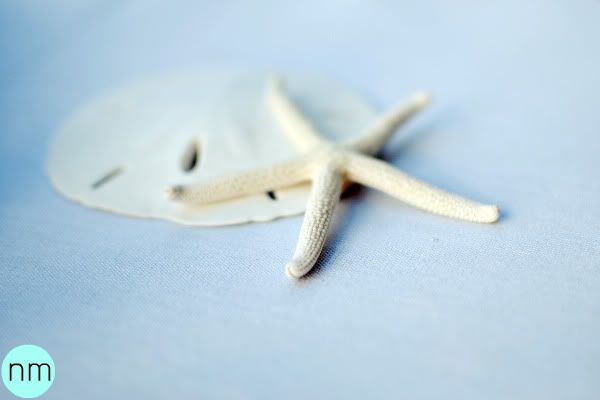 Meet the lovely bride, Anne. She looked so lovely and was simply glowing!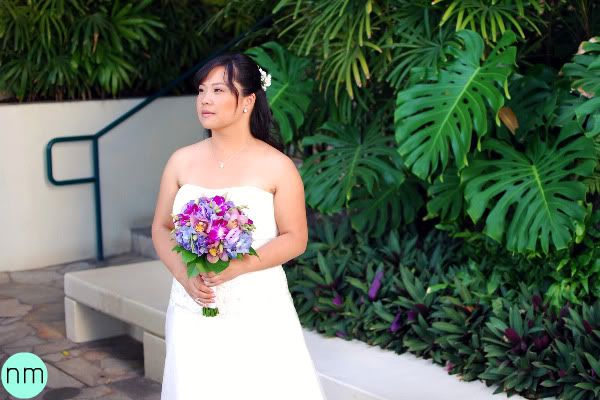 We got some bridemaids shots around the resort and on the beach. It was so beautiful, and the flowers and dresses complimented the surroundings perfectly.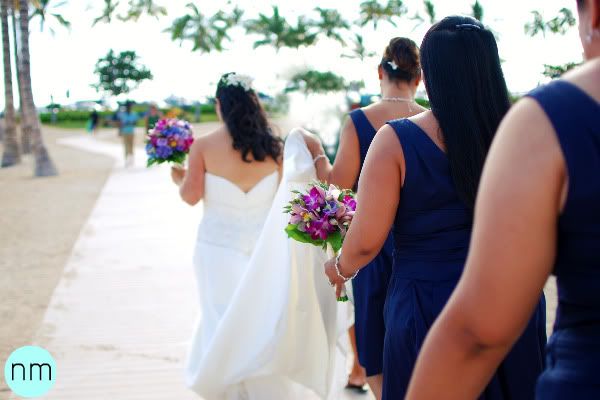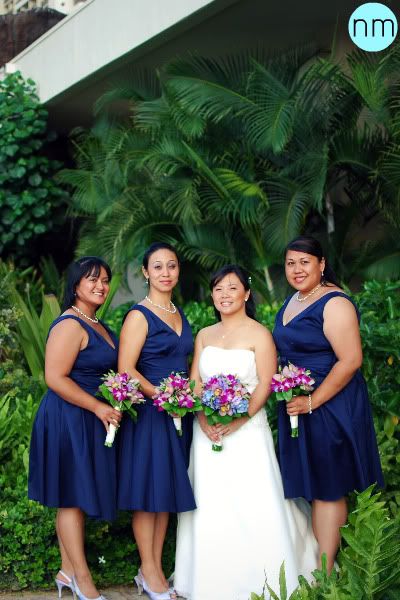 I loved this shot.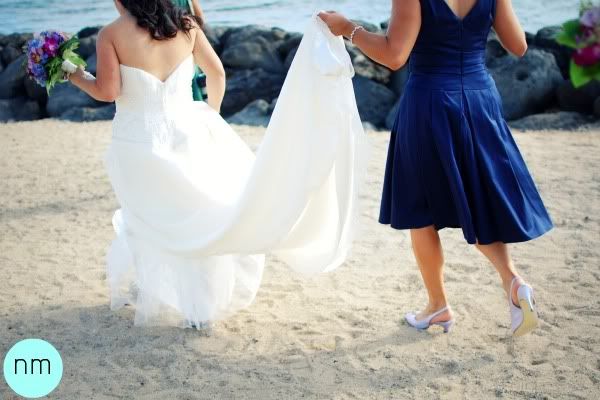 Next, we headed to the ceremony section, nestled among the towers of the hotel. It was so simple and personal.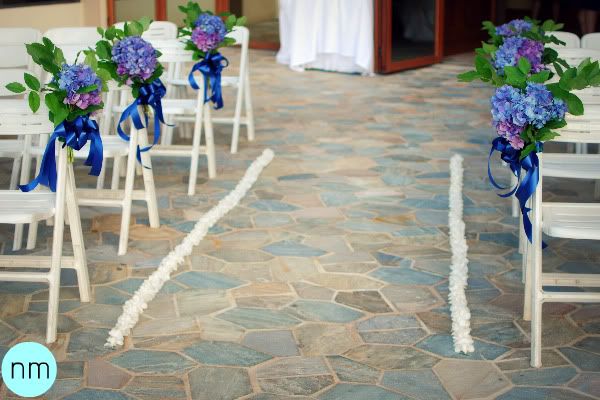 I loved how simplistic the flowers were, and they looked so beautiful and fresh.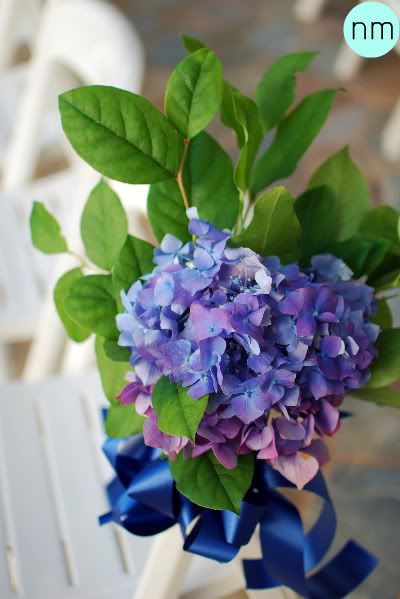 The beautiful ceremony area overlooked a rock pool and fountain.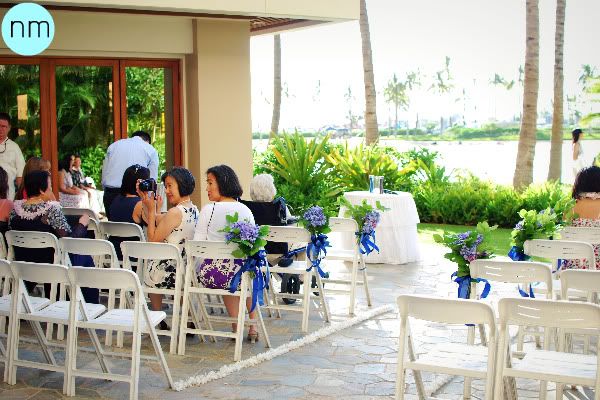 Ahh! :)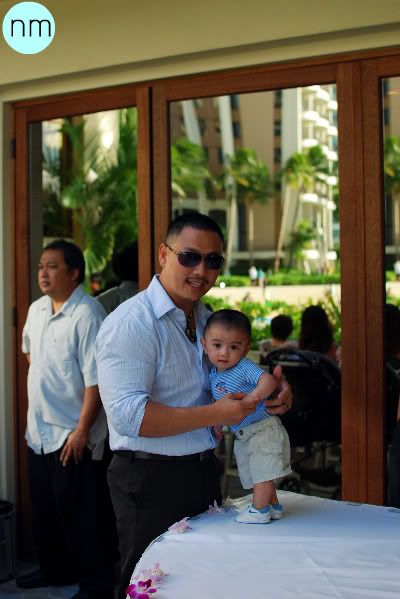 The sweet Grandma. Before the ceremony, while the bride was getting ready, she sat in her wheelchair and looked on with such happiness and peace, it was the sweetest thing ever! :)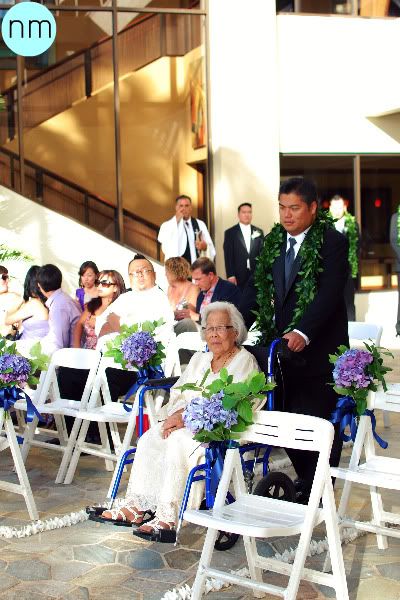 The little ring bearer was so cute! He was very confused why I was taking pictures of him! ;)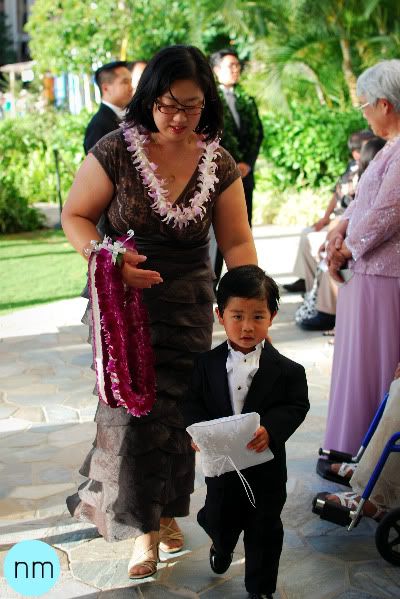 And then the moment came for the bride to go down the aisle. It was so touching and Anne cried a little.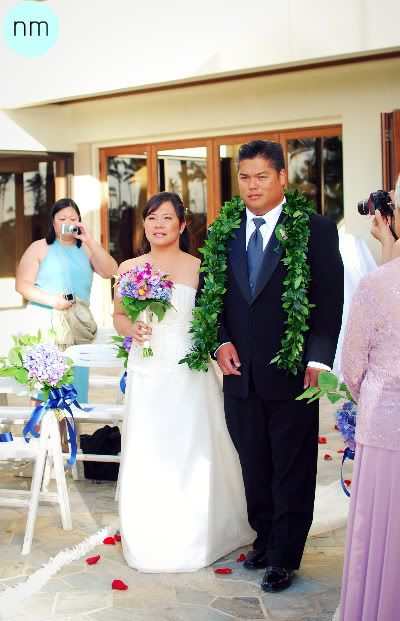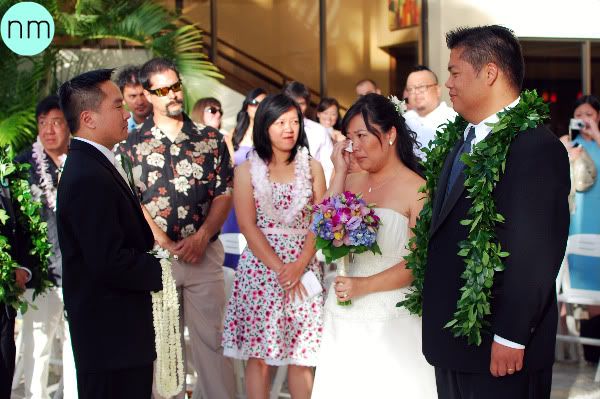 Haha, this little flower girl did not like getting her picture taken!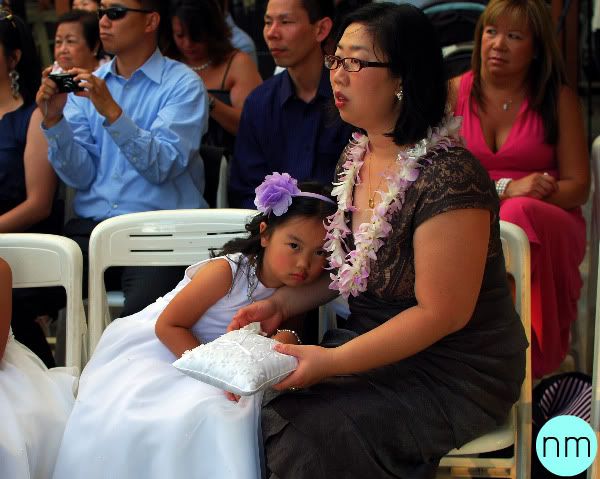 Combining the sand, which was a nice touch for a beach wedding.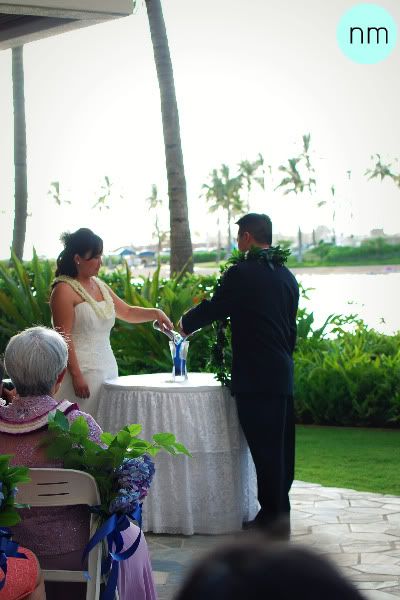 And their married! :D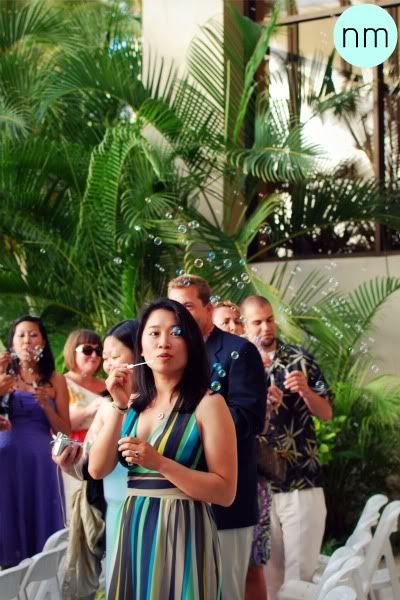 I loved the flower girl's headbands, and they had a total ball blowing the bubbles while the family got their group shots done.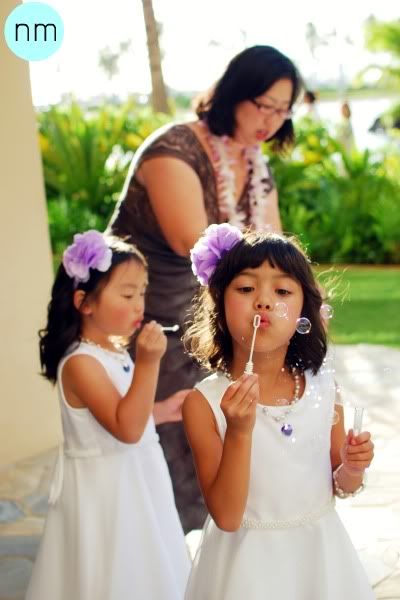 Isn't he the cutest ever?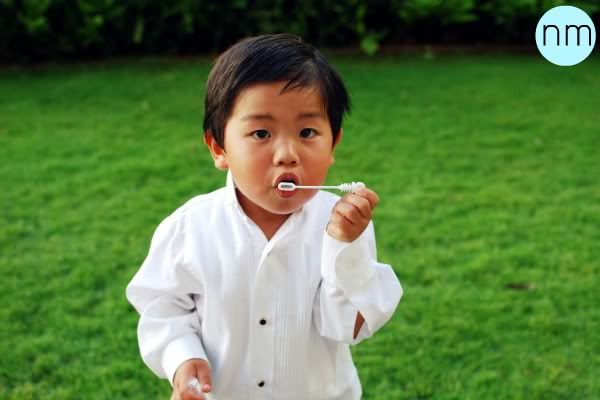 The only shot I got of this little one smiling, she really did love the bubbles! :)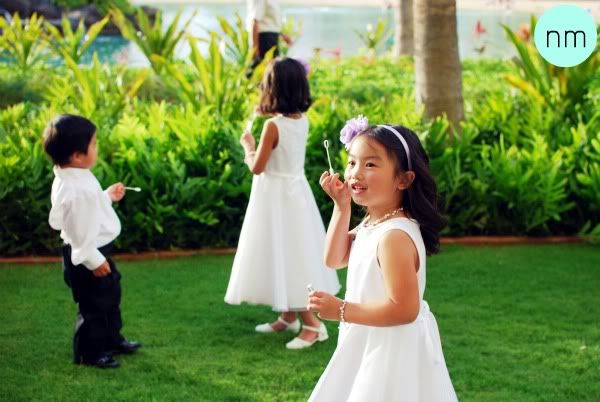 When we went to take the bride and groom shots, all the groomsmen were super kind in helping the Anne was her dress.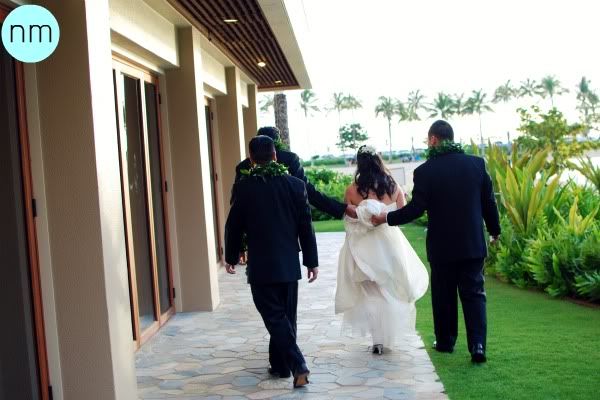 One of the groomsmen brought a chair all the way to the beach so that Anne and Wyman could
put their Nike shoes on.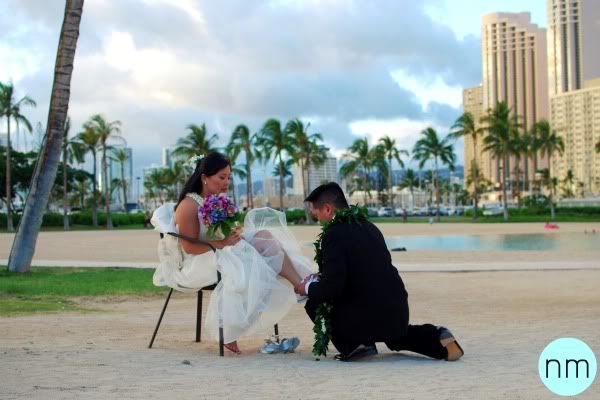 One of my fav shots! A guy that worked from Nike even came up and asked if he could get a couple of shots for the company.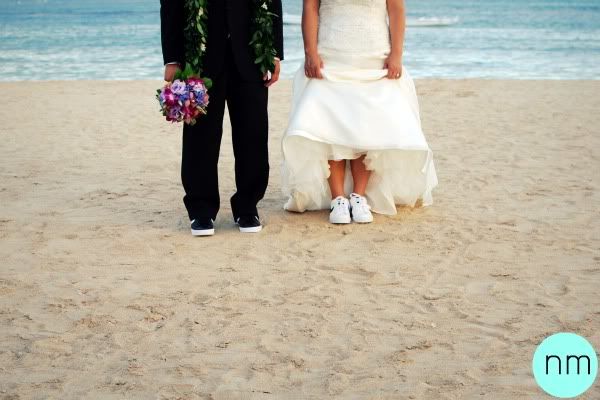 Oh my goodness. Look at that adorable couple, blue ocean, and white sand, I couldn't have imagined any better!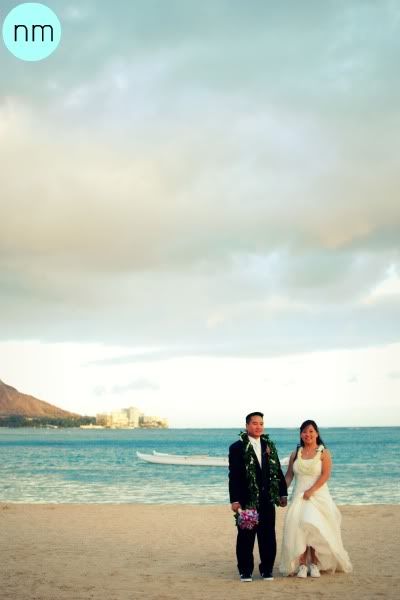 The whole time while I was taking pictures, the song Lucky by Jason Mraz was ringing in my head! :)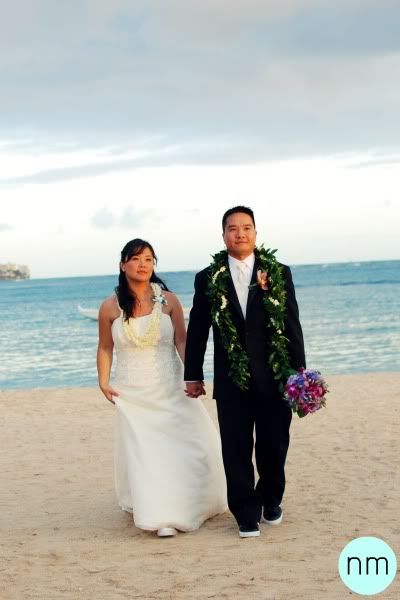 Great view of the famous mountain, Diamond Head!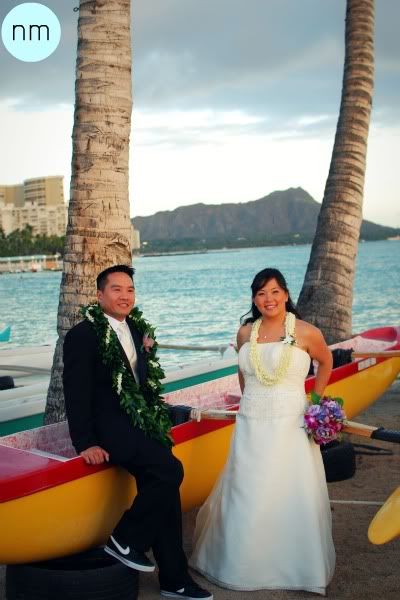 I loved these shots!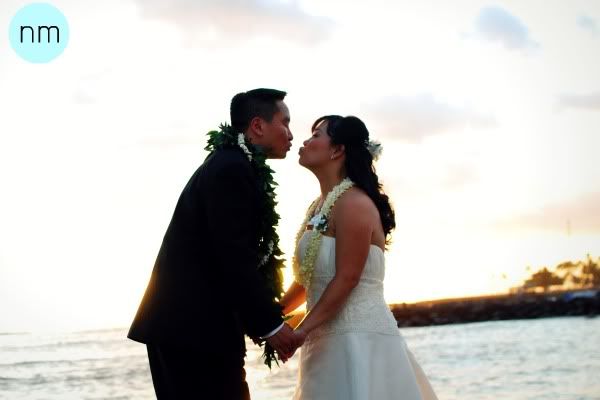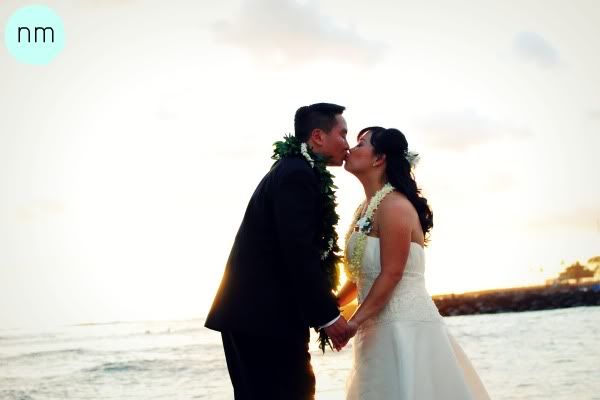 Oh my goodness, can I just say I had been wanting a classic Hawaii shot like this for forever! :D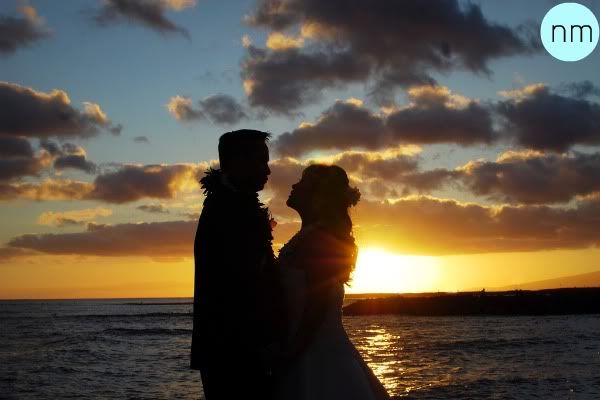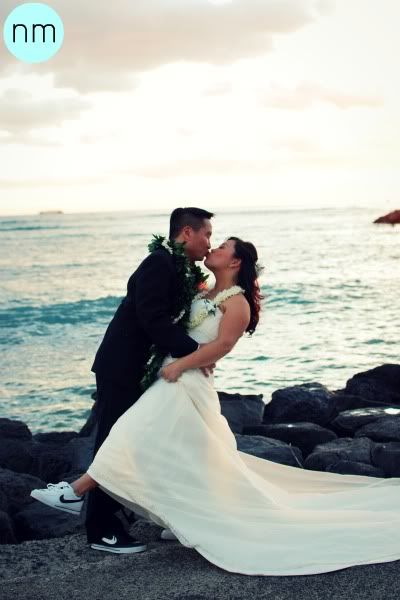 The End. :)
Enjoy the slideshow! I used Lucky, because it fits too perfect.
p.s. Special thanks to Chrissy for letting me shoot with her! Check out her work, she is super talented and I really admire her style and photos!