I love cupcakes. What can I say? I have a weakness for them. First of all they are simply adorable and I think there is something so girly about them (and did I mention I am a total girly girl?!?) Plus, who doesn't want a yummy chocolate cupcake with creamy frosting and maybe some sprinkles--yum! :D So pretty much I LOVE cupcakes (I even wrote a paper once describing myself as a cupcake! Haha! We had to choose a food that described us for school.)
I also love TLC shows. I am a total TLC fanatic! I love watching the fashion and bridal shows (Say Yes to the Dress, Four Weddings, What Not to Wear to name my favs!) I really don't know why but I honestly can spend hours watching TLC.
So when you put a TLC show and cupcakes together what do you get? You get the TLC show D.C. Cupcakes! Its about two sisters who opened a hugely succesful cupcake shop in downtown Georgetown in D.C. I really enjoyed the show and had been dying to go visit the actual shop! I had gone down to Georgetown a couple of months ago, but the line for the shop was wrapped around the entire building, so I decided I better come back another time. My mom, Aunt (who was visiting from Hawaii), and I went to Georgetown last Thursday night and the line wasn't too long (though it still spilled out the front door!)
We HAD to take the chance to go try a cupcake and see if the sister's were working. It so happened they were and everyone at the store was sooo excited (everyone was taking pictures and wanting to meet them!) Then I found out they were filming! Ahh! So yeh I saw the whole filming crew and got to watch the sister's at work so it was pretty awesome for a TLC fanatic like me! I even got to "help" the crew by pressing the switch to turn off all the lights for filming at the end of the day! ;)
This was the crowd release form that was on the door before you entered the shop--everyone was freaking out and taking pictures haha!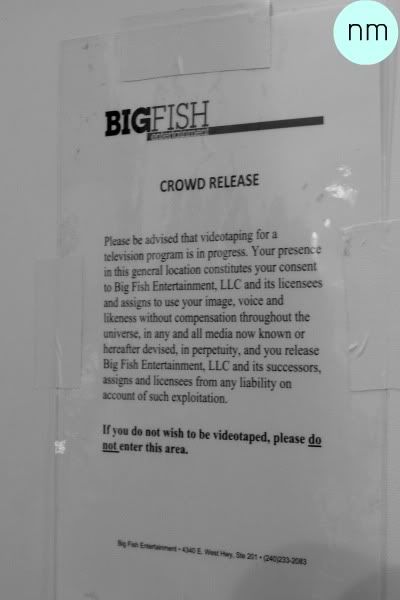 Oh my goodness, this might have been the cutest cupcake shop ever! The font, design, and logo are so cute! Plus all their boxes are in pink and black!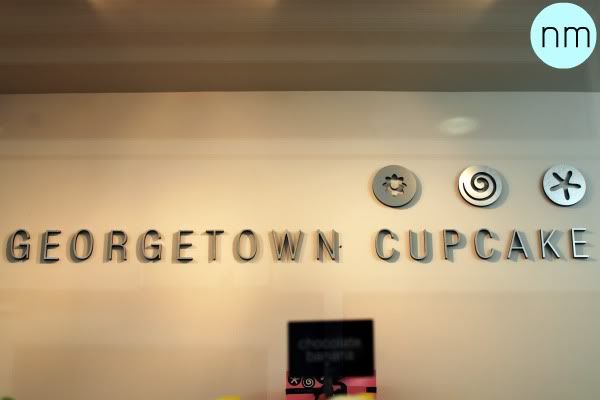 The cupcakes--there were so many to choose from!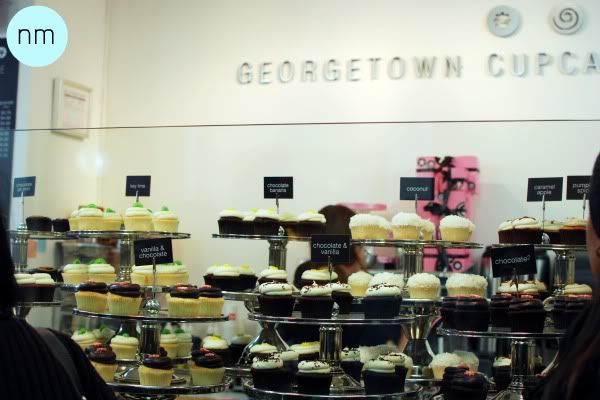 They had the cutest sprinkles on them! This was the red velvet with a little heart--adorable!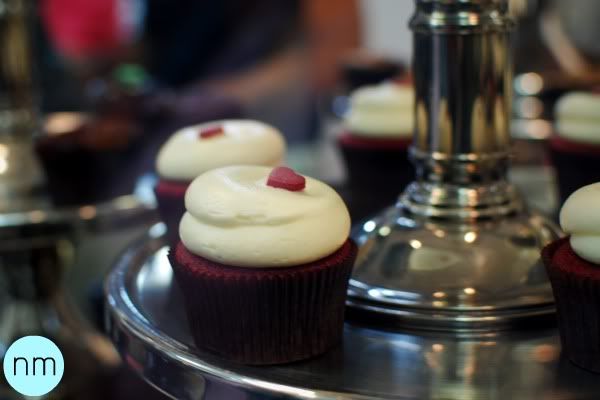 This is the cupcake I chose! Isn't it so adorable?
The sister's, they were making some sort of Dinosaur cupcake, cake! Haha! I can't wait to see the finished piece when the episode comes out! :)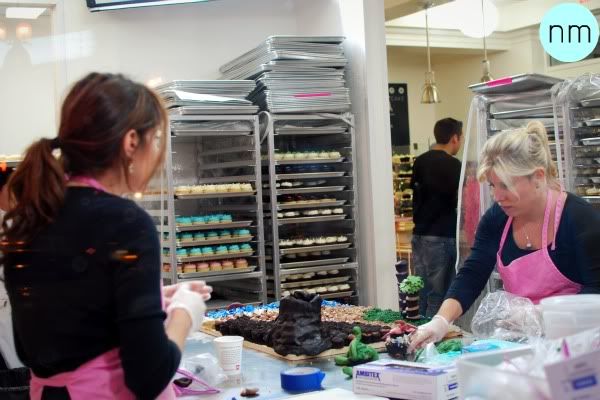 Oh and this is a journal I bought at this lovely little paper store down in Georgetown.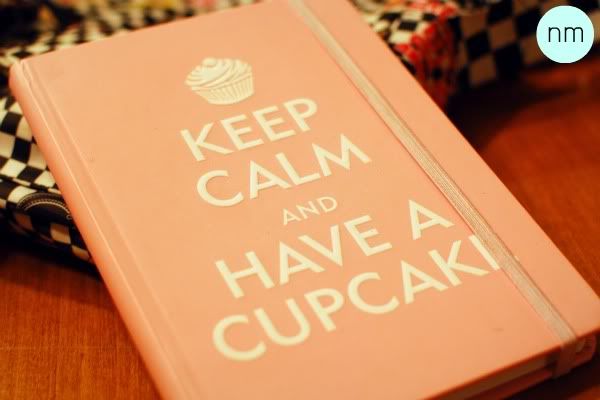 Ok, so I just wrote a super long post about cupcakes? Oh, Well!
Actual photo session posts coming soon! :D