Last week, before a party, my friend Abby and I decided to have a quick photoshoot. We always do this everytime we get together, wait till about 5 o'clock when its almost dark and decide we want to get some photos. I convinced my little brother to take a few photos and we used self timer as well. Here are a couple shots we got. I loved the patterns against the bleak winter background.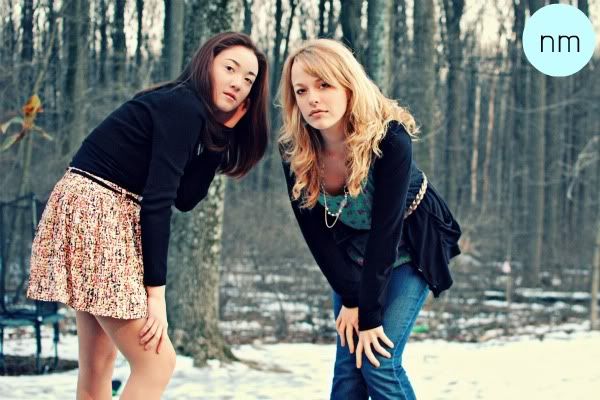 Yes, we are quite dramatic.
A lovely self timer shot. I practically fell face first in the snow trying to run over to stand by Abby before the 10 seconds was up.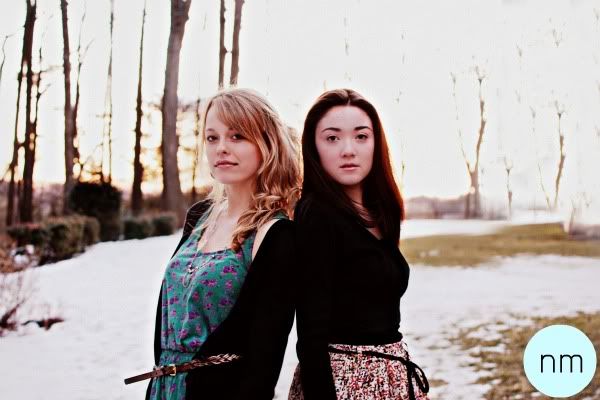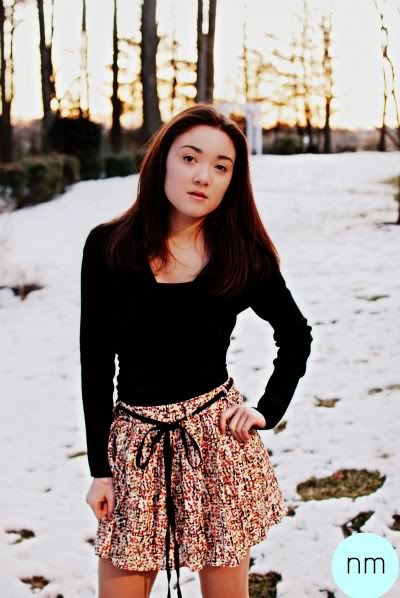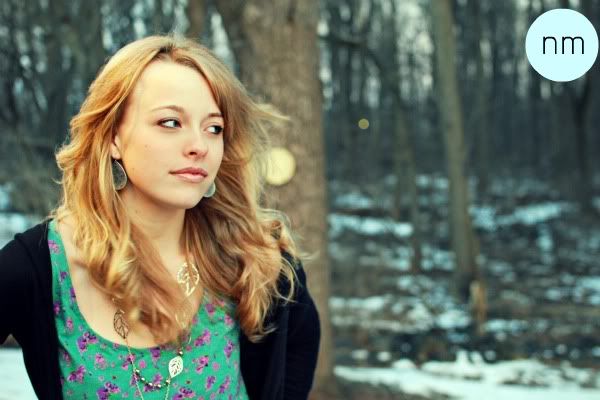 I can't wait to do more portrait sessions with friends this spring.