Once Upon a time....
A little boy named Matthew lived in Hawaii.
One day Matthew's parents packed their suitcases and took Matthew on a plane to visit Washington D.C.
Matthew had never been to D.C. It was a long plane trip.
Matthew had to trade his shorts for jeans. And Hawaii sunshine for a coat.
Matthew went to visit his friends, who had a daughter that loved taking pictures and insisted on photographing his every move.
On Sunday, Matthew dressed in his best and looked pretty stickin adorable.
And he knew it! ;)
Matthew had never played in the leaves or made leaf piles. But he got his chance.
Matthew got to visit the city and sit in the flowers.
And he smiled....
And sang for the girl with the camera.
Matthew got to ride on the carousel. He screamed and squealed with joy.
Until he got tired, because the carousel seemed to never stop.
But perhaps the greatest adventure Matthew had, was going to see the trains.

He played on the tracks and laughed so hard.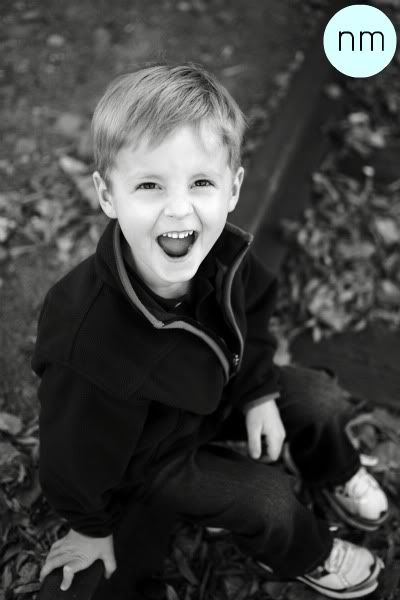 And when he got home, Matthew asked the girl with the camera why she took the color out of pictures (black and white photos! :))