Last weekend, I had the honor to take photos at Lola's 90th Birthday Party. I know Lola's grand-daughter, Sandra, and had meet Lola when I was in Miss Sandra's wedding. Lola is such a sweetheart and has such love and care for others and her Savior. It was such a pleasure being able to capture her special day and milestone in her life--her 90th Birthday! How many people can say they celebrated their 90th birthday? Miss Sandra, Lola's daughter, and alot of other relatives planned the party and they did such a fabulous job! Every detail was planned perfectly and everything was put together so beautifully. It was such a wonderful celebration of Lola's life!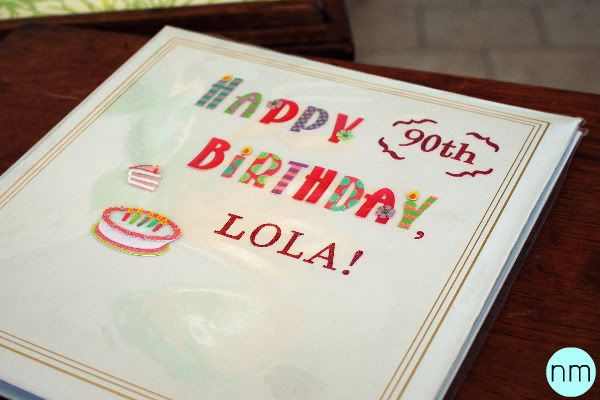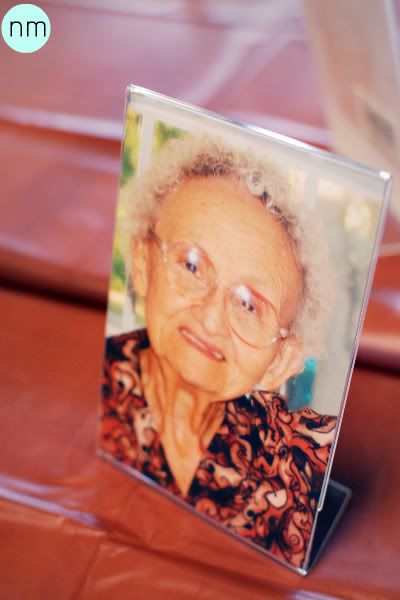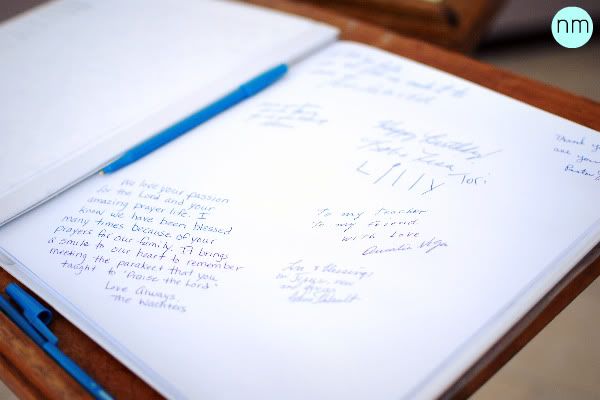 The tables looked so lovely, I loved the beach/seaside theme.
The food looked so gorgeous, and the colors were so beautiful! The caterer did such a wonderful job!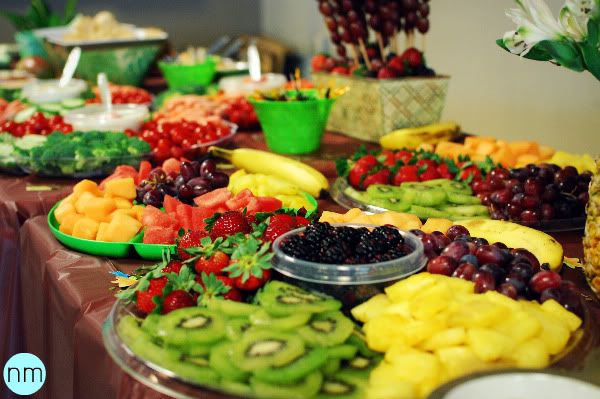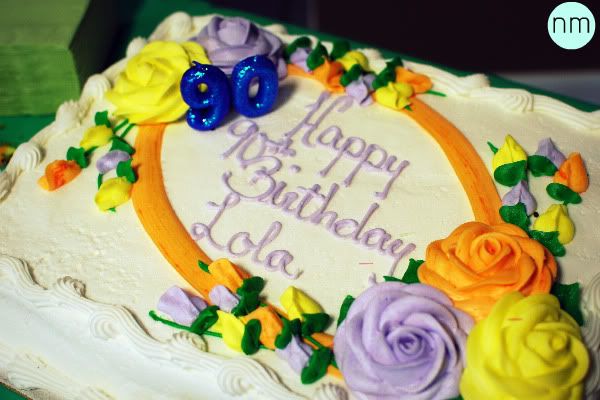 Lola's pastor ran the program, and he shared how Lola had touched his life and the lives of so many others! He mentioned that if you have known Lola for 5 minutes, she has probably prayed for you.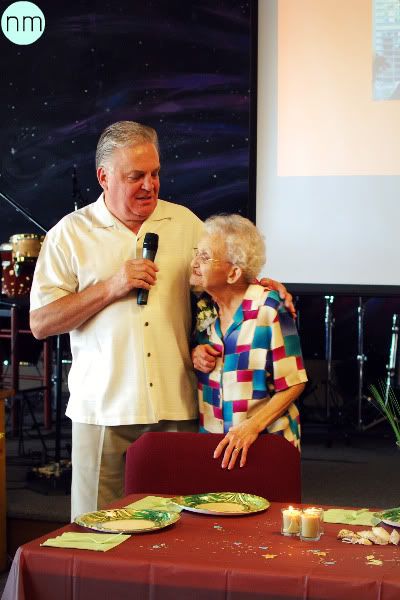 I helped make a slideshow for the party, and it was so wonderful to see how much Lola enjoyed it!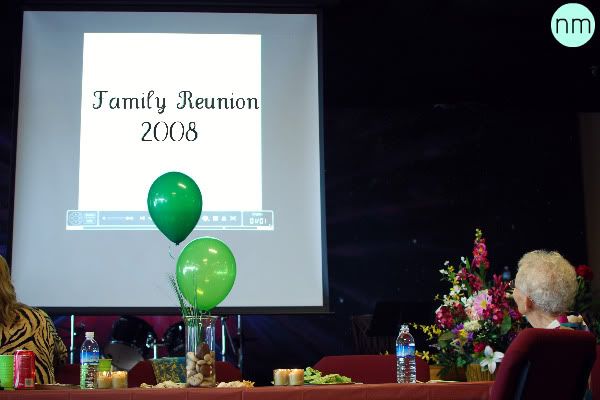 Her face was so priceless!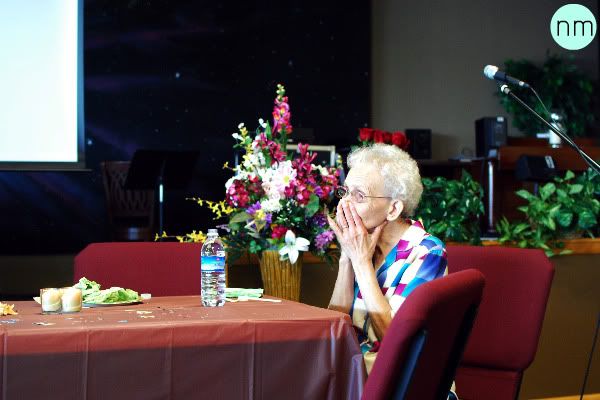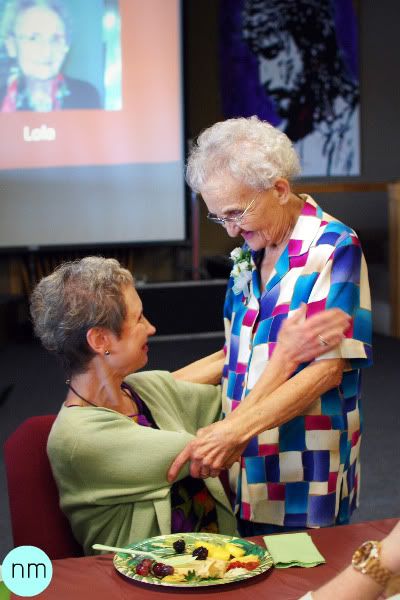 Lola's grand-daughters shared a little bit of their favorite memories with Lola. They were both very nervous, but they wanted to share with everyone how Lola meant so much to them! It was so sweet and they did a great job!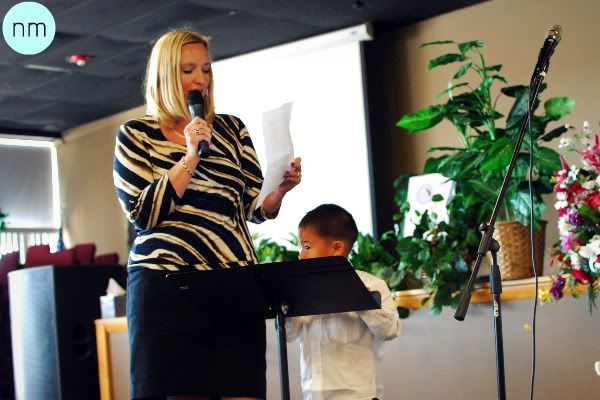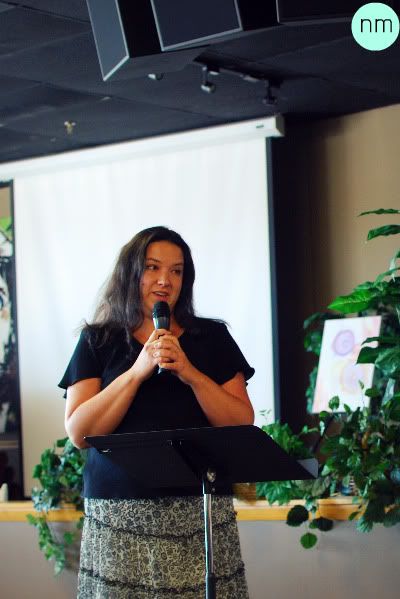 Lola's son also shared, as well as another relative of Lolas!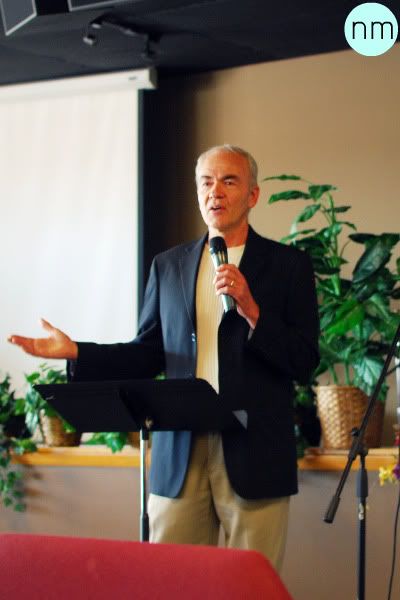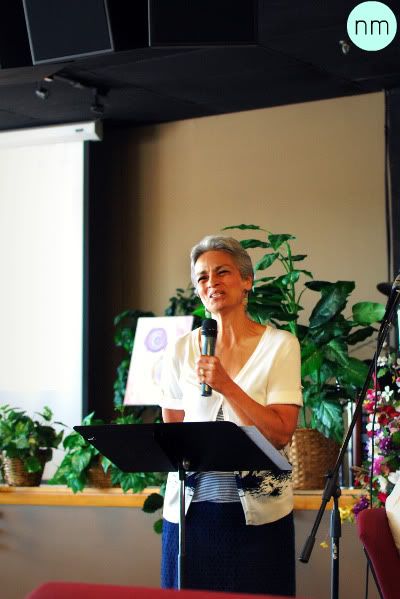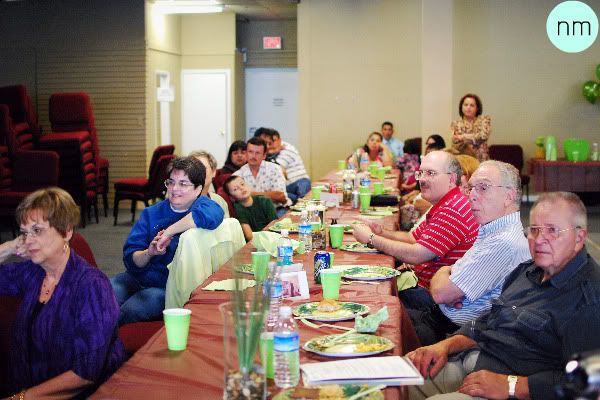 The pastor also shared Lola's testimony, and when he was reading the part about how Lola was saved she got so excited!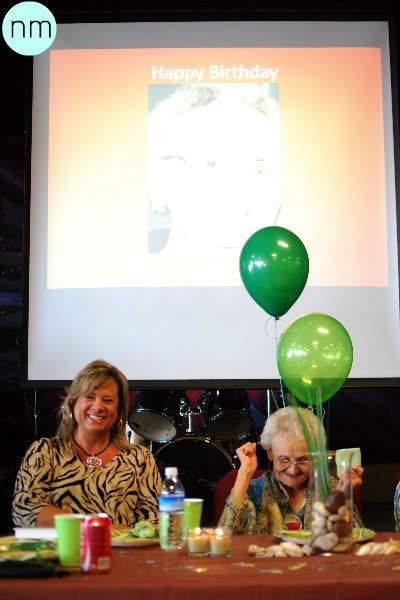 The great-grandkids! They loved playing with all the balloons!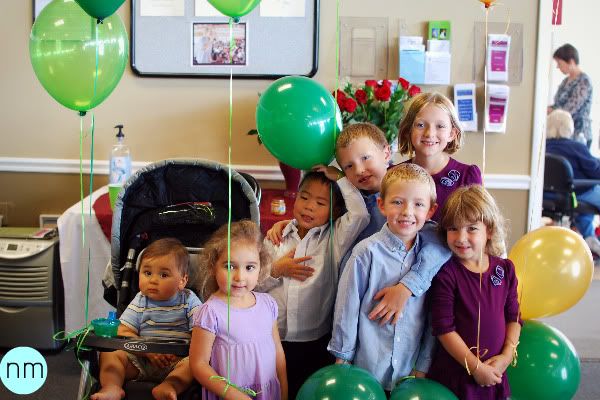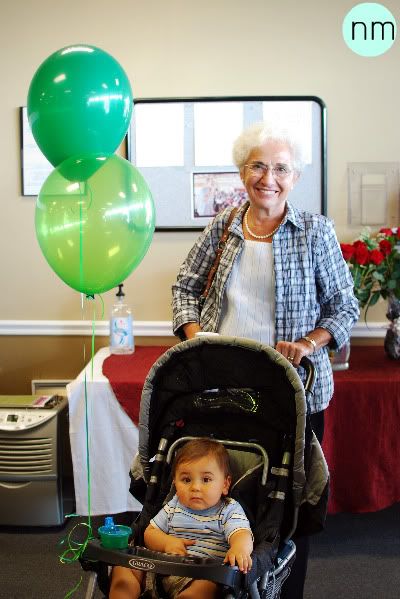 Lola and her sister! These two ladies are the sweetest!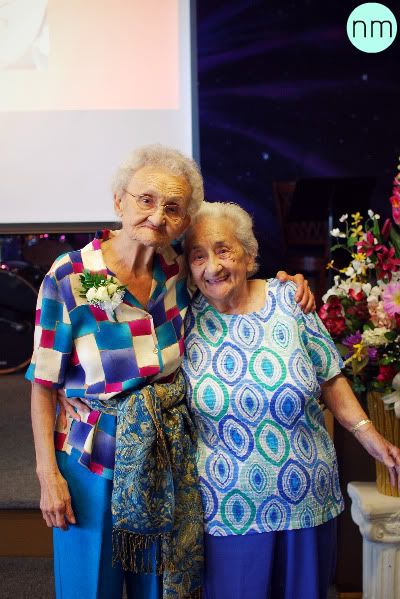 Family shot!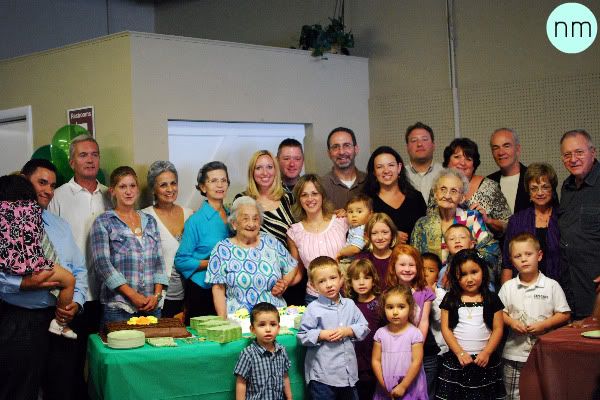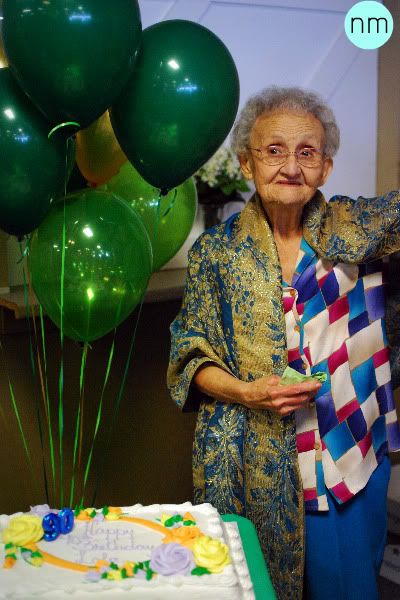 Miss Sandra and Lola!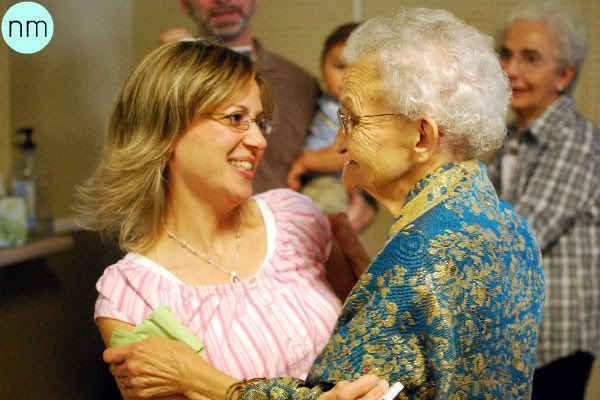 When Lola left she gave me a big hug, and kept thanking me! She said she wanted me to come shoot her next 90th birthday party! ;) I love little things like this that remind me how much I love my job and the people I get to work with!