This weekend I had the treat of shooting Jessie's birthday party. It was a lovely party and took place at a cooking class.
You may remember Jessie from when I took her family pictures this fall..here is the link.
Jessie and her friends had a blast learning how to cook new recipes and celebrating Jessie's 11th birthday! :D They all learned lots of helpful cooking tips, and the chef that taught them was hilarious and awesome with kids (she could have had her own show on Food Network!) All the girls did a great job making the food and it was all delicous!
The Menu:
Spaghetti and Meatballs
Garlic Bread
Fruit Smoothies
Chocalate cupcakes w/ butter cream frosting

The sweet birthday girl all ready to start cooking!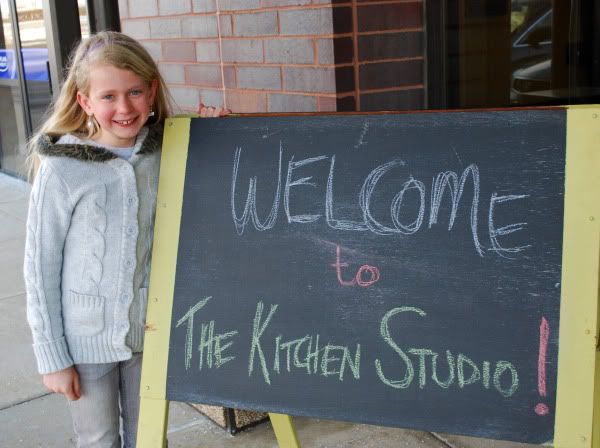 Once all the girls arrived they sat down and talked to the chef about the dishes they were going to make.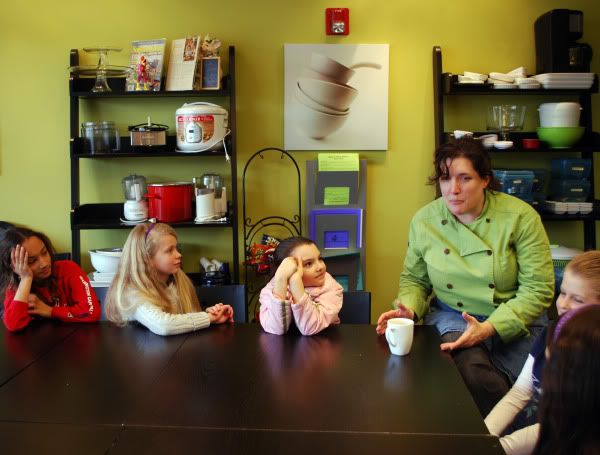 Once they got in the kitchen there was alot of mixing, pouring, and cracking!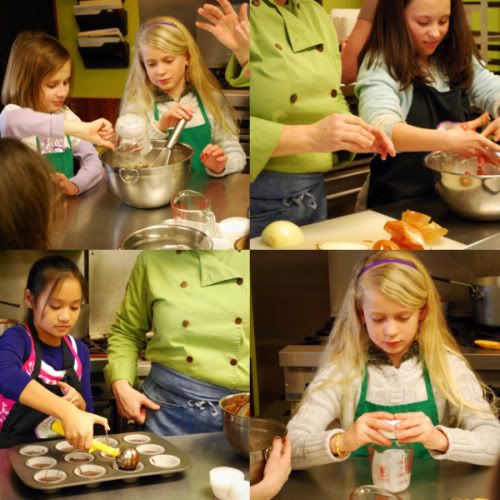 Jessie all ready to start making the bread!
The girls loved patting the bread and spreading herbs and olive oil on it!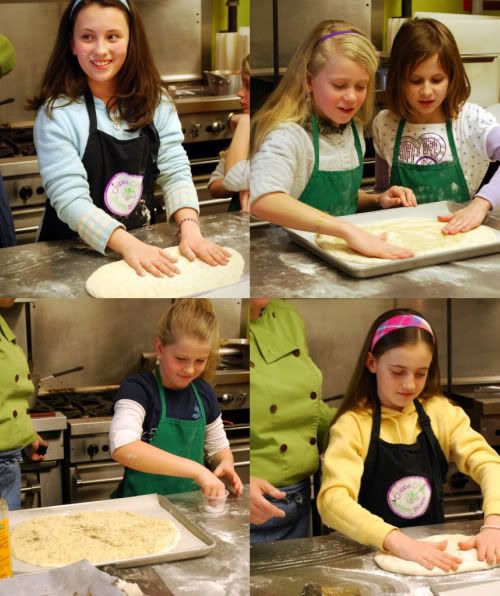 Some of the girls' favorite parts of the day was rolling the meatballs.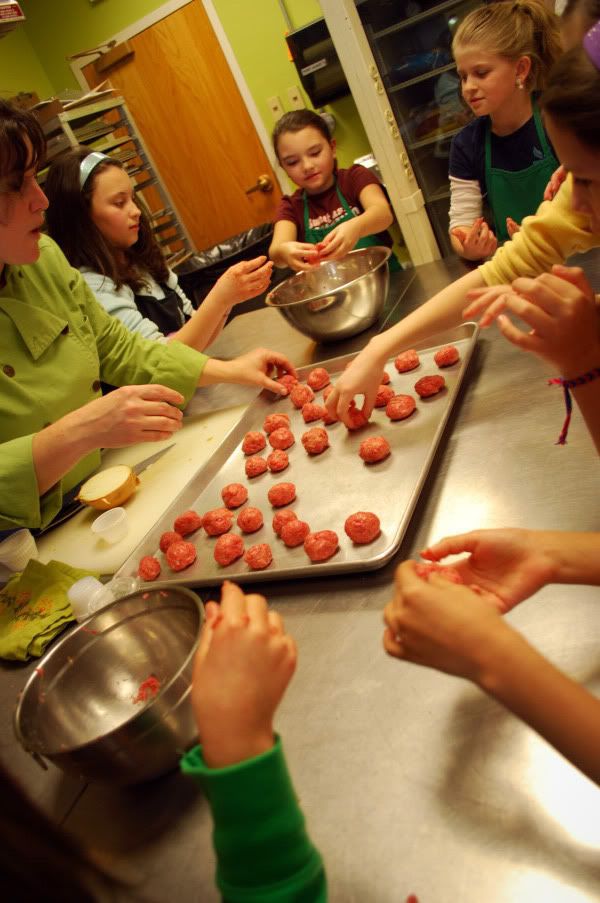 Then it was off to make a yummy fruit smoothie!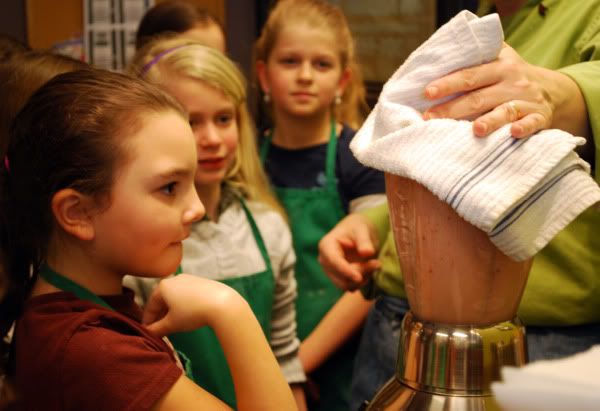 After making their healthy snack, all the girls wanted to watch the chef as she made the butter cream frosting.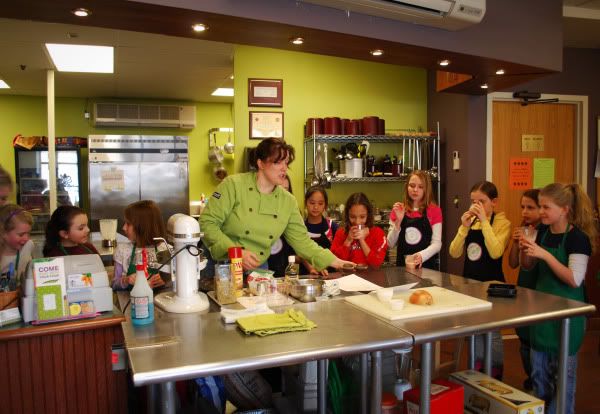 Then the girls were all ready to taste their hardwork. The room got very quiet, and all the girls were very pleased with how they prepared the meal!

Some shots of Jessie and her friends!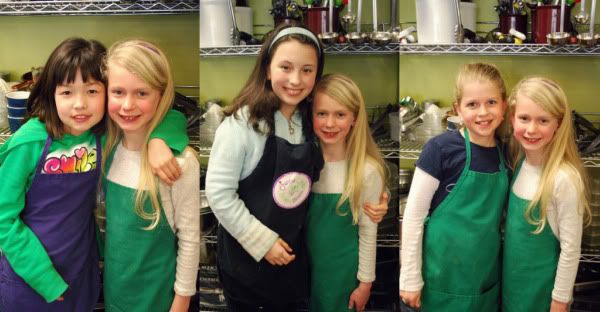 And a group picture! :)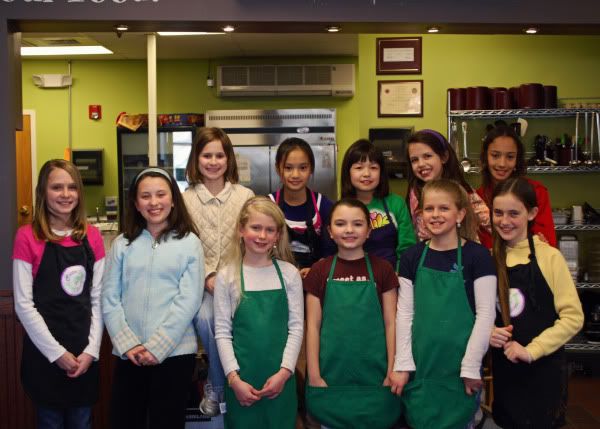 Enjoy the slideshow..I used one of Jessie's favorite songs!