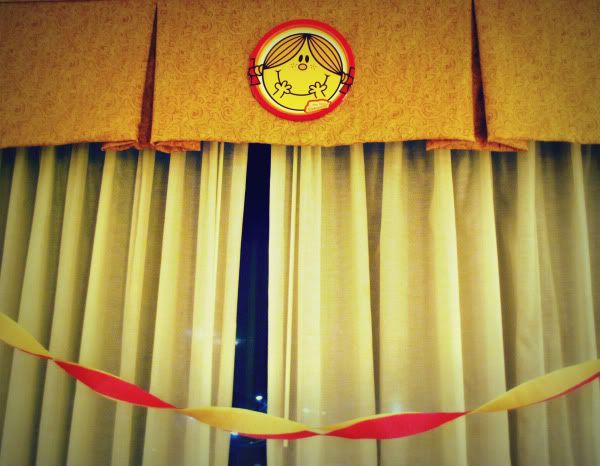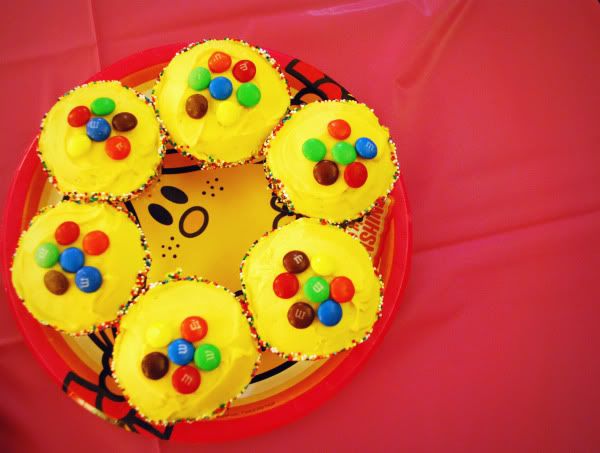 After all the girls arrived, we crowded into the elevater heading to the pool. Lets just say I expected to be going to the average hotel pool, you know with the small, crowded pools, the bright steamy room where you can barely breathe?
Lets just say when I saw this, I was a little suprised! ;) Seriously, what a gorgeous setting for a pool party! I was very pleased, even though the lighting was very dark!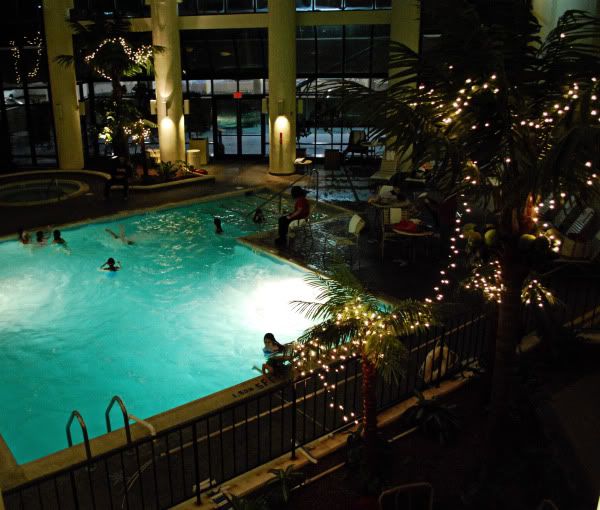 What a great place to go on a snowy, miserable day!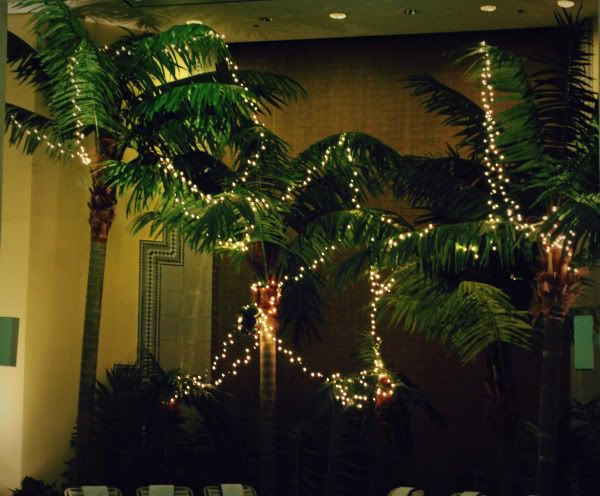 Then all the girls ran into the lockeroom and dashed out to the pool area, and in about 2 seconds they were all in the pool!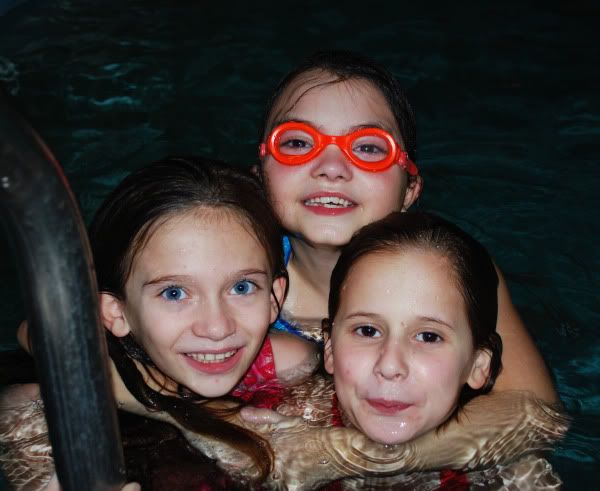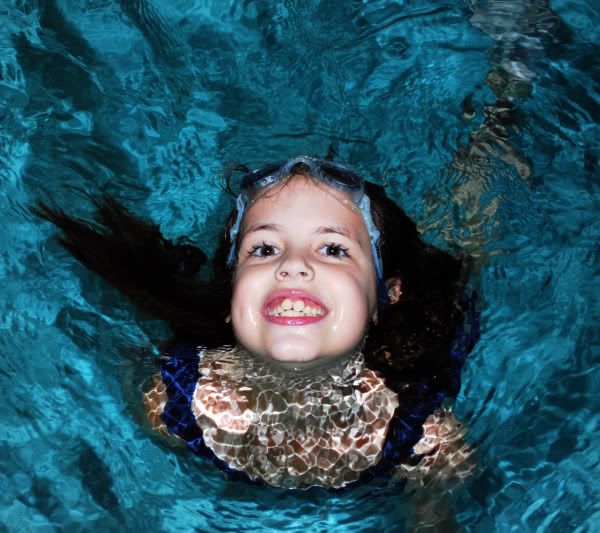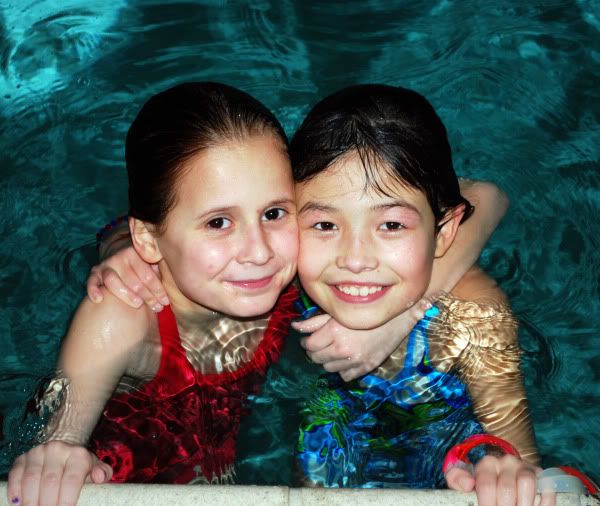 Haha, it seems like half this group in this pic is having trouble staying a float ;)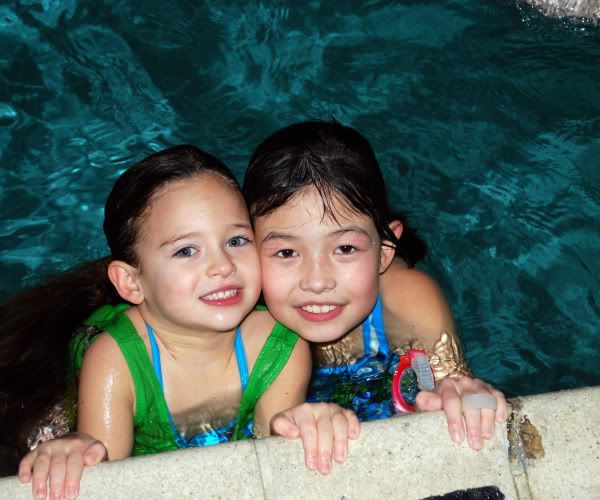 One of the highlights of the night was when the lifeguard started to make snow balls for the girls from the snow outside. Let's just say he had a lot of little friends by the end of the night.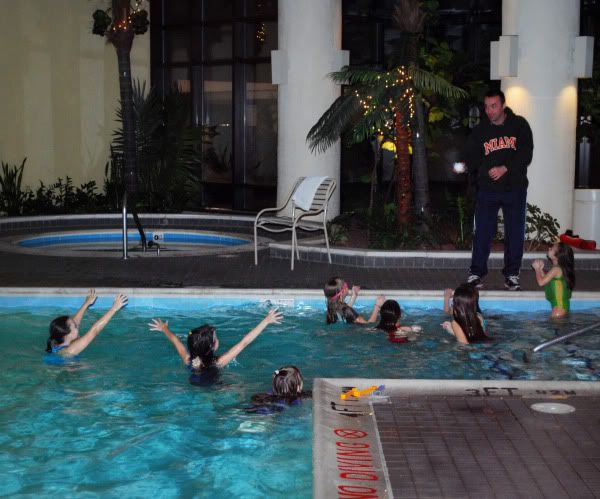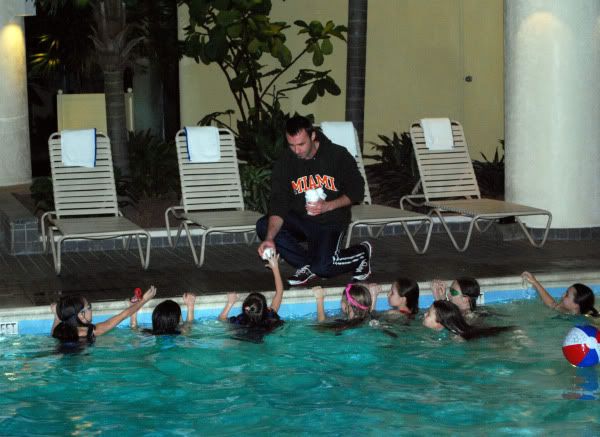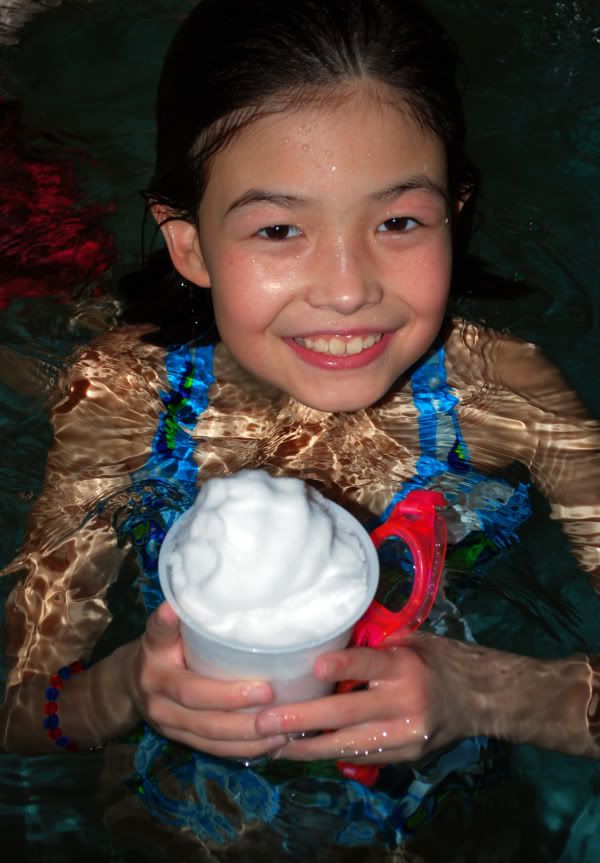 And one last shot of the girlies all wrapped up in their towls. They all look a little tired!