Back while I was on vacation out west, I took my parents' high school reunion class picture!
Let's just say I was
really really
nervous. I was nervous about organizing and getting 60+ people to smile and look at the camera, I was nervous about falling off the ladder while taking the pictures (haha I was so dumb, wore my high heels!), I was nervous about fitting EVERYONE in the picture, etc! But my sweet aunt came and helped me, pretty much everyone cooperated ;), and thankfully I didn't fall off the ladder! Haha!
It was great to be able to have the experience of working with so many people and it was fun meeting all my parents' high school friends!
Also I am taking pictures of a family at a wedding this weekend, so pictures to come soon from that!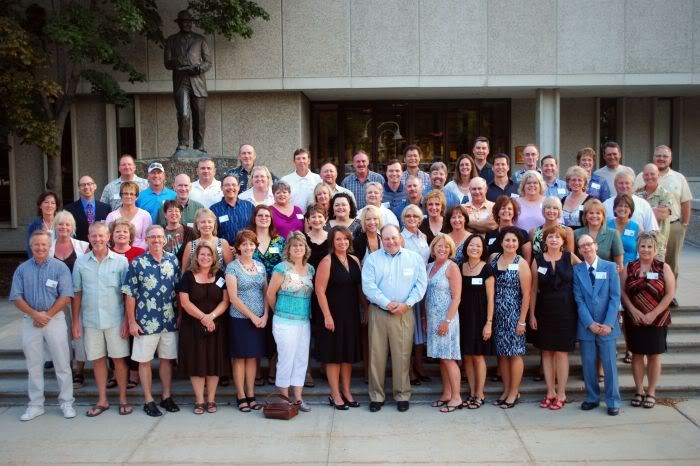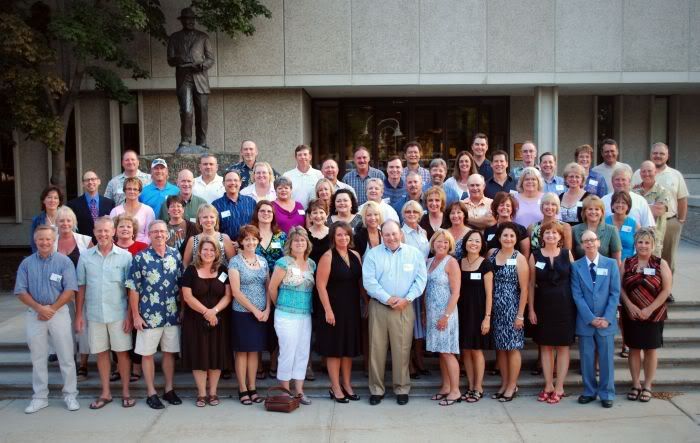 Of course we had to do a silly picture!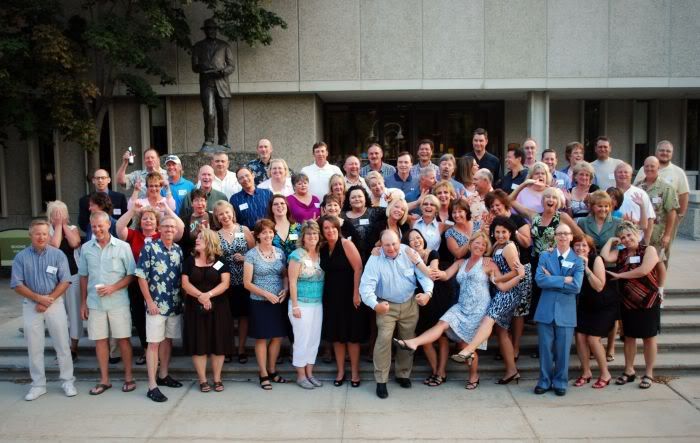 For the Class of 1979: you can see more pictures and purchase prints at this link http://www.redbubble.com/people/nicolemichelle/art :)