I absolutely love the month of October, so what better way to start it off then taking pictures of two adorable little boys in an apple orchard on a beautiful fall day. I had the privilege of taking pictures of Josh and Jake yesterday. They are both adorable, active, fun loving little boys who have some of the most hilarious little personalities. I had a blast taking pictures of them and they were such great sports!
they love each other so much and have so much fun together :)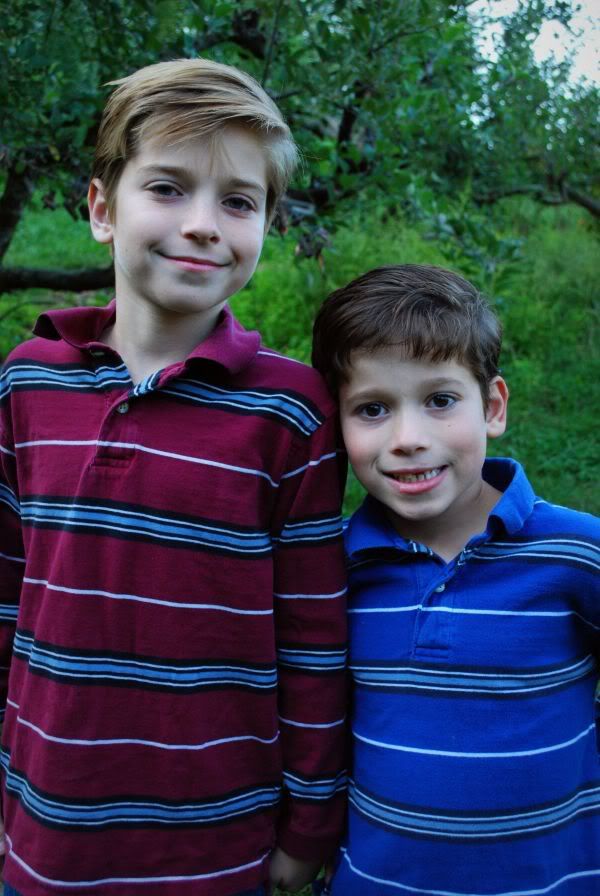 With some apples we found :)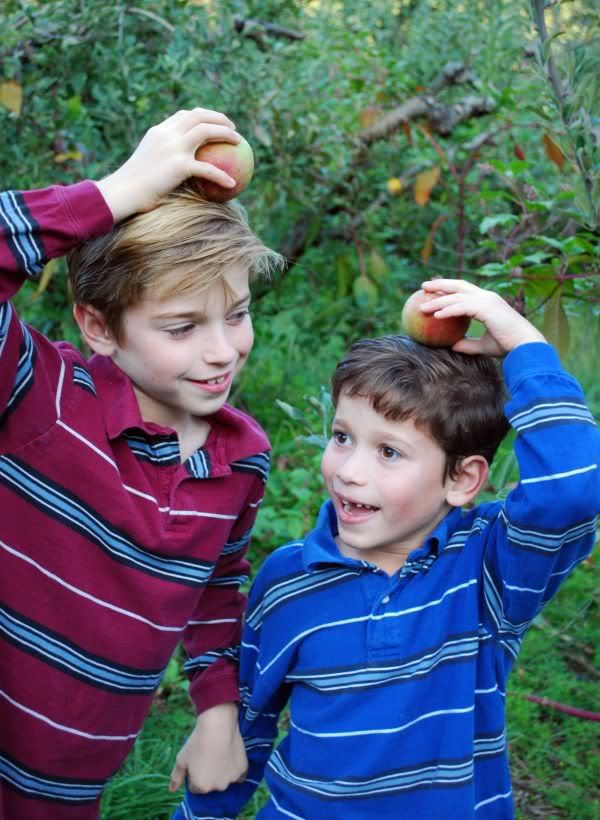 Aren't they so cute?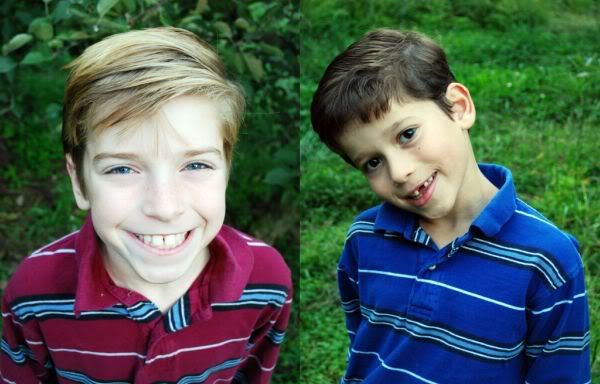 I love this one!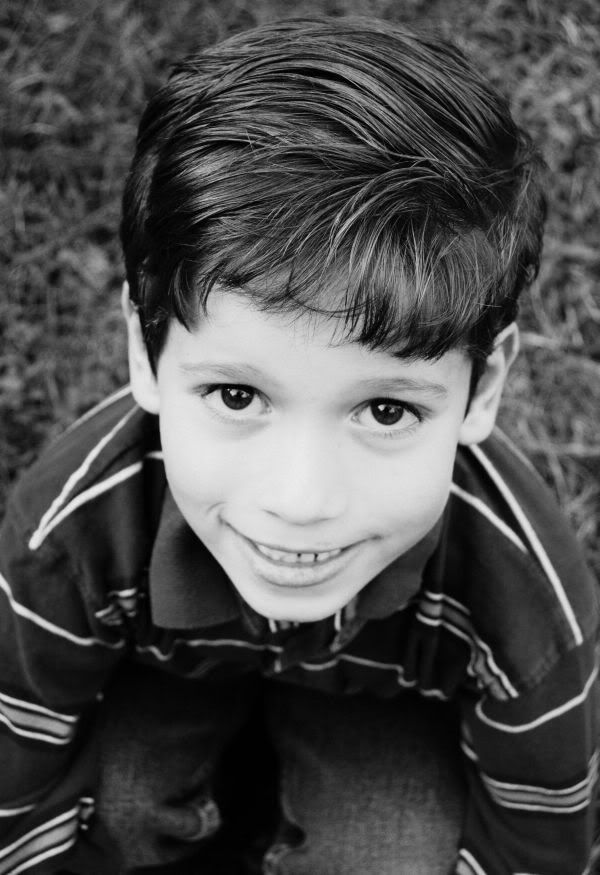 Sunflares with a pumpkin patch..perfect!
I love how much joy this picture shows!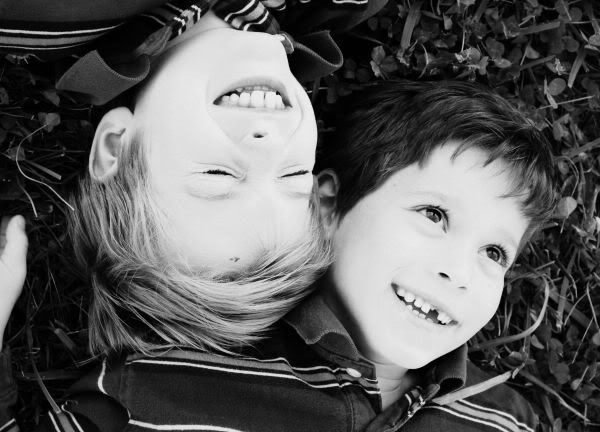 One of my favs from the day.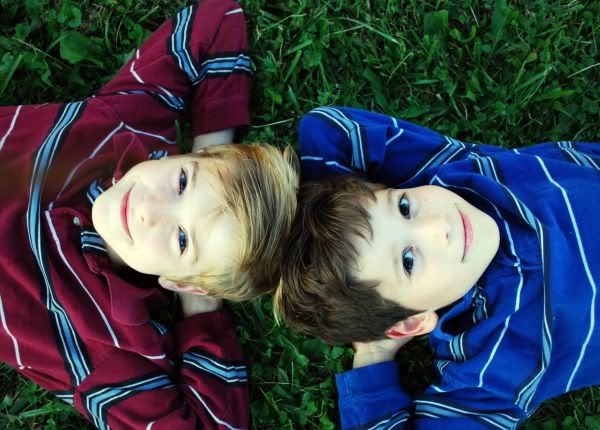 Holding their apples in the orchard!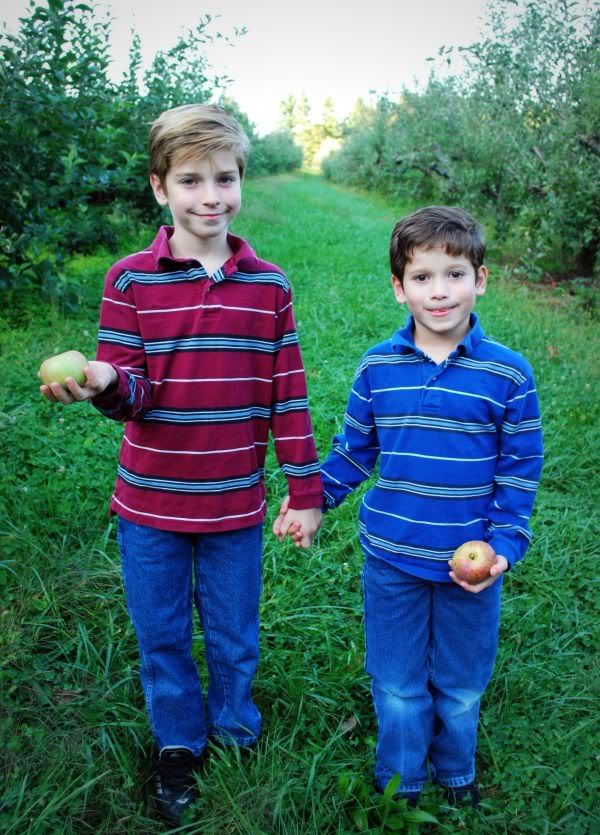 Jake and Josh, thanks for being such great sports and being so fun to take pictures of!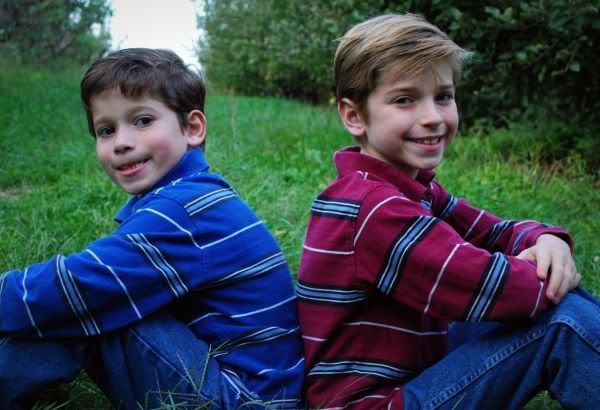 Enjoy the slideshow!